" I am an Artist & I ❤️ Brands "
Since the age of 5, I had Obsession with Brands. 
Their Logo, Design, Branding, Recall Value, and many other things especially their
Advertising & Marketing Strategies always kept me Curious to Understand them Better.
In 2012 due to (Fall of Nokia & Rise of Micromax) This incident Caught my Attention on a very serious note, Since then I was Laser-sharp Focused Observing BRANDS AROUND US.
I Appreciate the Impact of Brands on our Present World #21stCentury.
I love them soo much that Since 2012, I Started Studying Brands 24×7
Meanwhile, I also started Getting Permanent Tattoos of Brands that Play an Important Role in My Personal Life. With NO MARKETING & GETTING PAID intention. (Just Pure Love for Brands & Thanks Giving for making our life so Easy) 
I know it sounds very Weird, Hence I am the only one on Earth. 
(It's a World Record, 421 Brand Logos as of 2017) 
After this, World Recognised me as "Human Advertising Board"
Hence, I decided to make Advertising Interesting!    
How?
In 2017. After 5 Years of Studying Brands, I realized that I am forgetting everything and I cannot carry my notes every time, everywhere with me. Also, I cannot share my Knowledge with the mass population as a Productive Tool just by putting it online.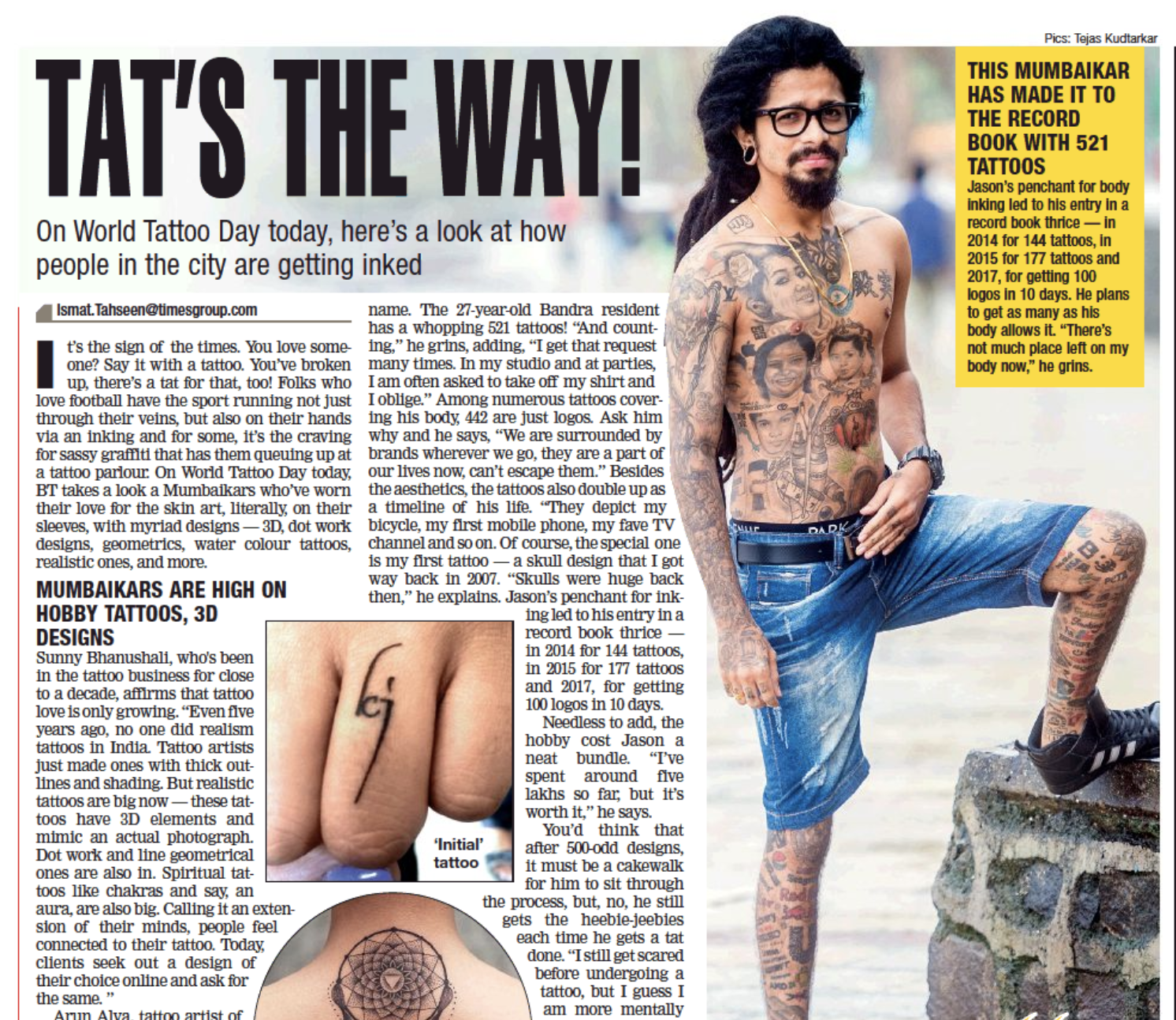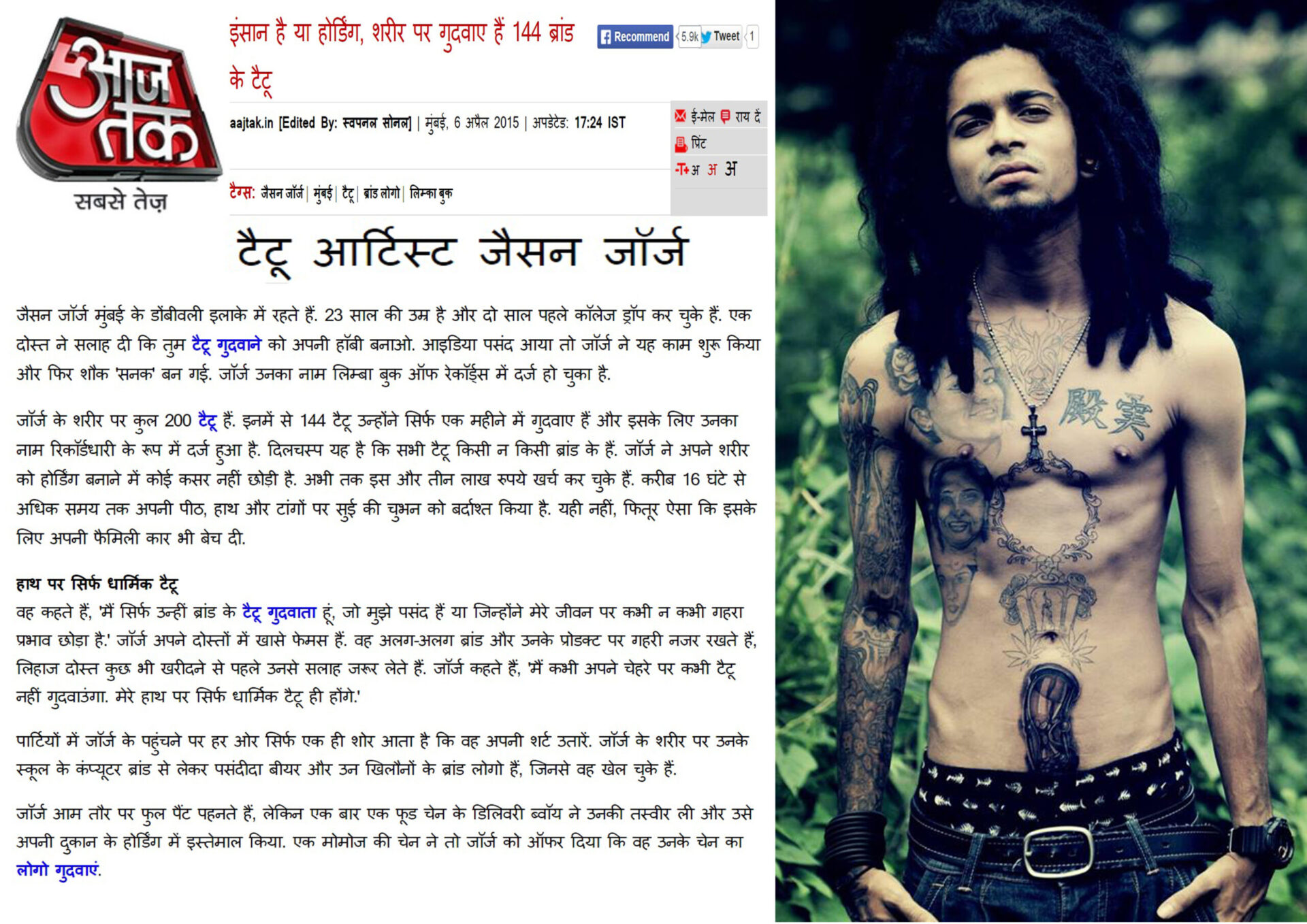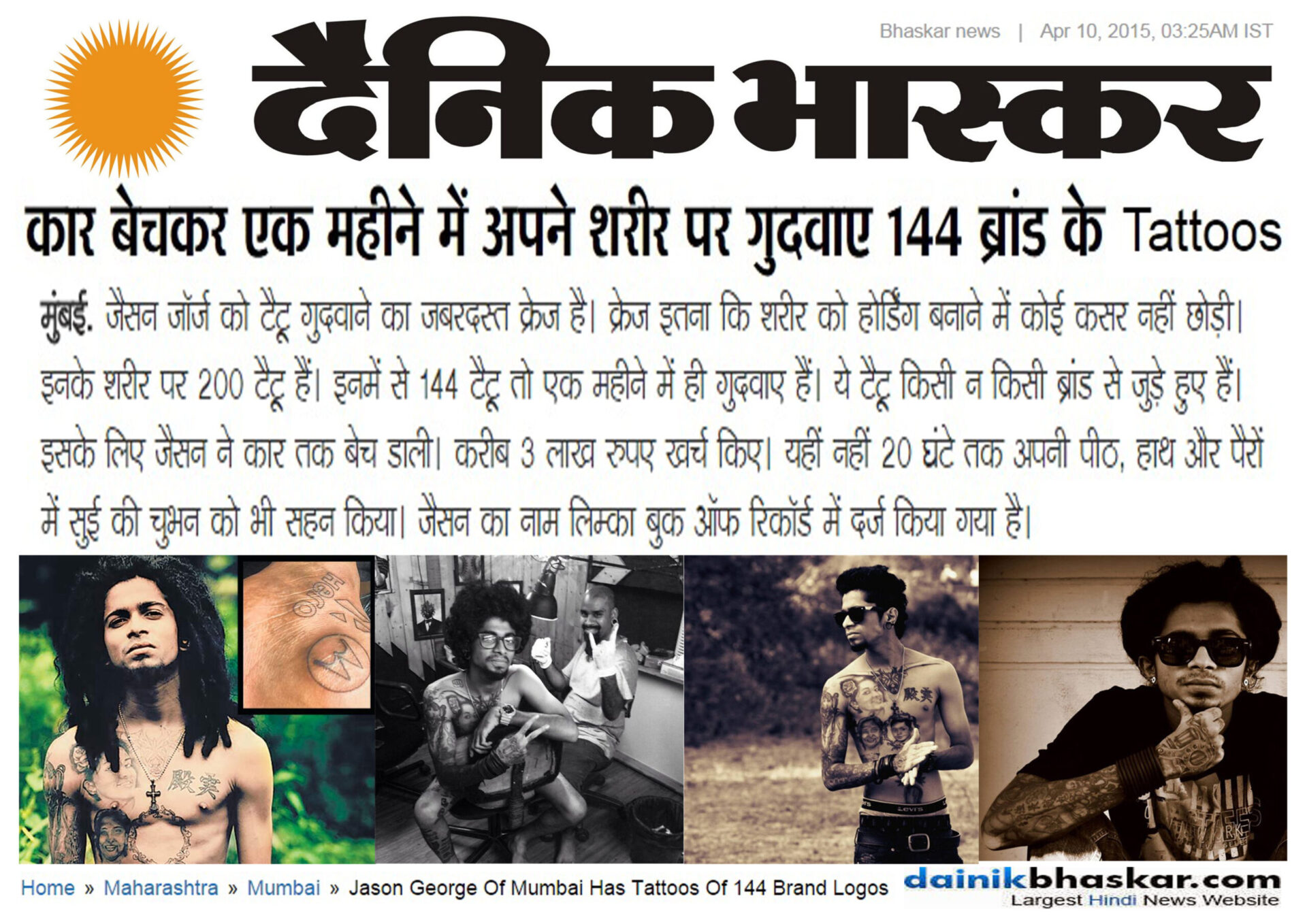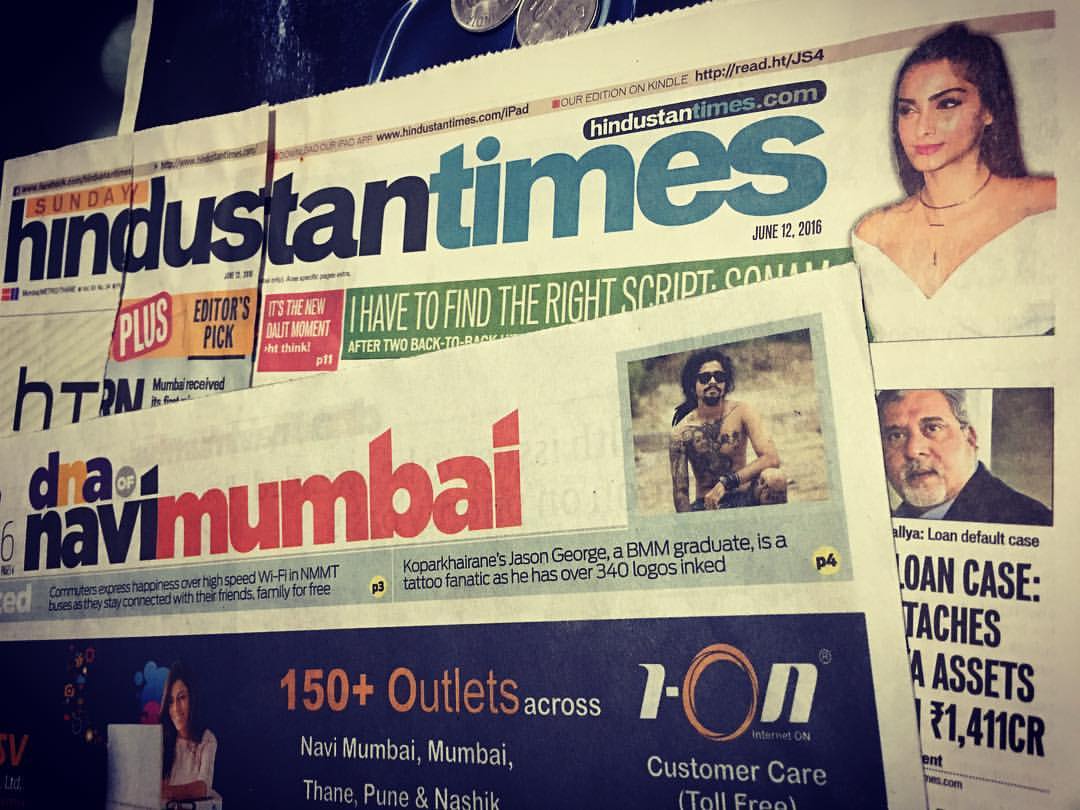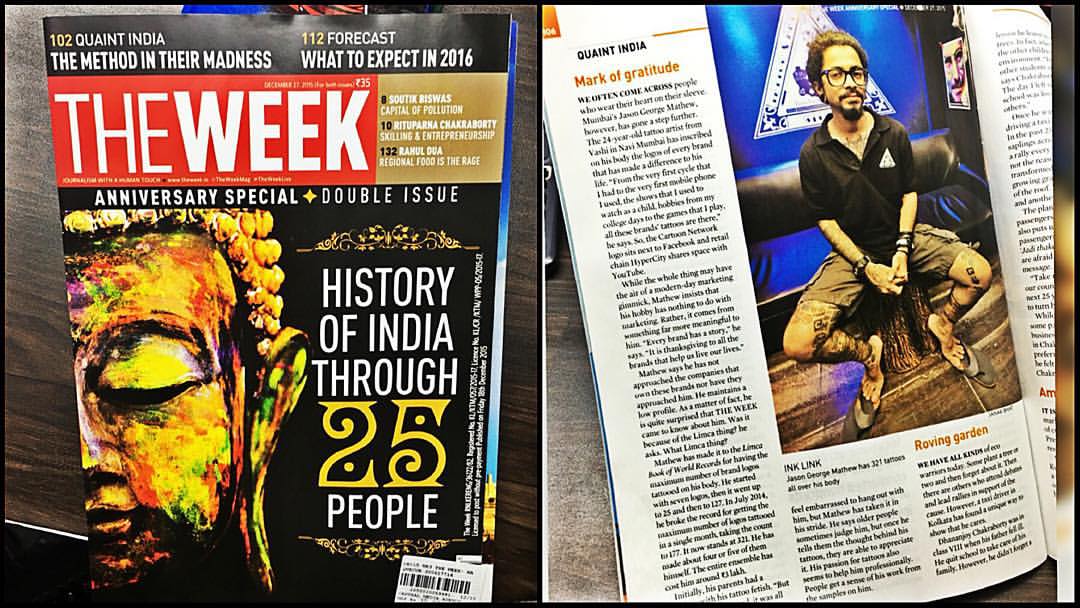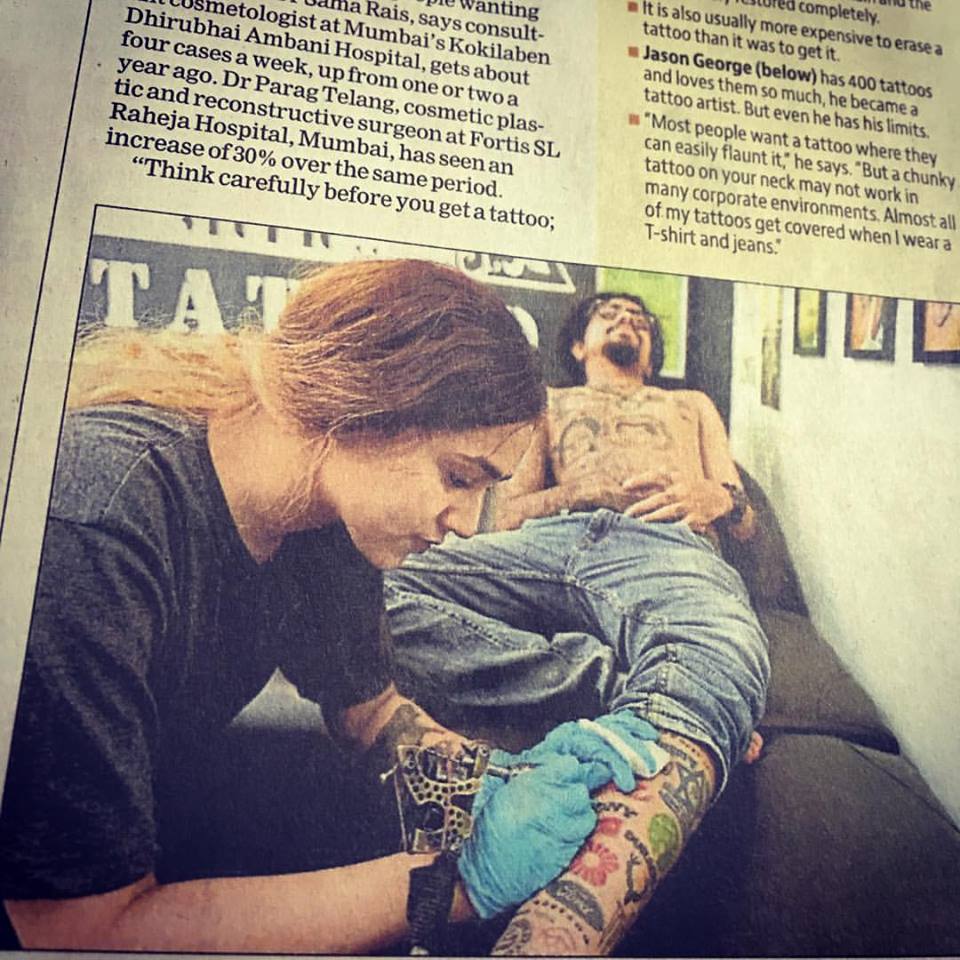 After thinking for few Years 
On 31st Dec 2018. The Idea Caught Fire 
Back then it was named "The 21st Century Event"
With a Deadline: 12th to 21st Nov 2021
In 2020, Due to Covid, The Event Concept was Heavily Mixed with Technology
And Company was Renamed to 21 Event & Tech Company: 21Etco
Why " 21"?
(it's a Story Connected to my Roots)
In 2012, On My 21st B'day,
I found My Ultimate Goal & some Clarity in Life, 
Hence, No. 21 Became Remarkable for Me.
Since then, Somewhere Subconsciously I knew, 
"2021" will be "My Year!" And I Claimed it.
Because of my Believe, Universe Lined up Everything in Place. 🙂
He Might Have the Most Brand Tattoos In the World
This Mumbai Guy Is Known As 'Human Advertising Board' & Has Over 300 Brands Tattooed On His Body
Watch: Tattoo aficionado Jason George is a human billboard
Meet the man with over 400 brand logo tattoos
An Indian tattoo artist has inked 442 logos of his favourite brands onto his body in an attempt to create a world record.
Man with tattoos of 144 logos sets record
Branded for life: Indian tattooist has 189 of his favorites companies' logos inked on his body
An Indian tattoo artist has inked 442 logos of his favourite brands onto his body in an attempt to create a world record.
Jason George, The Human Billboard
Copyright © 2021 21etco All Rights Reserved